We developed a multi-touch campaign to drive enrollment in paperless billing, featuring a very cool program where PG&E would plant a tree for every person who signed up. Over 30 thousand customers enrolled in the paperless billing program

.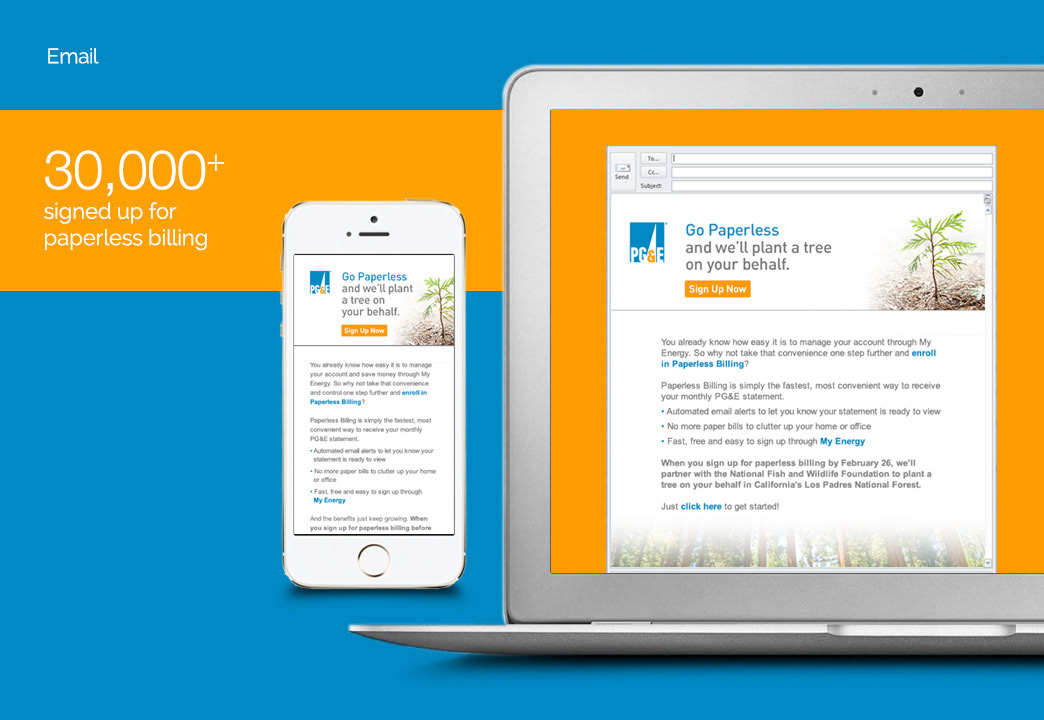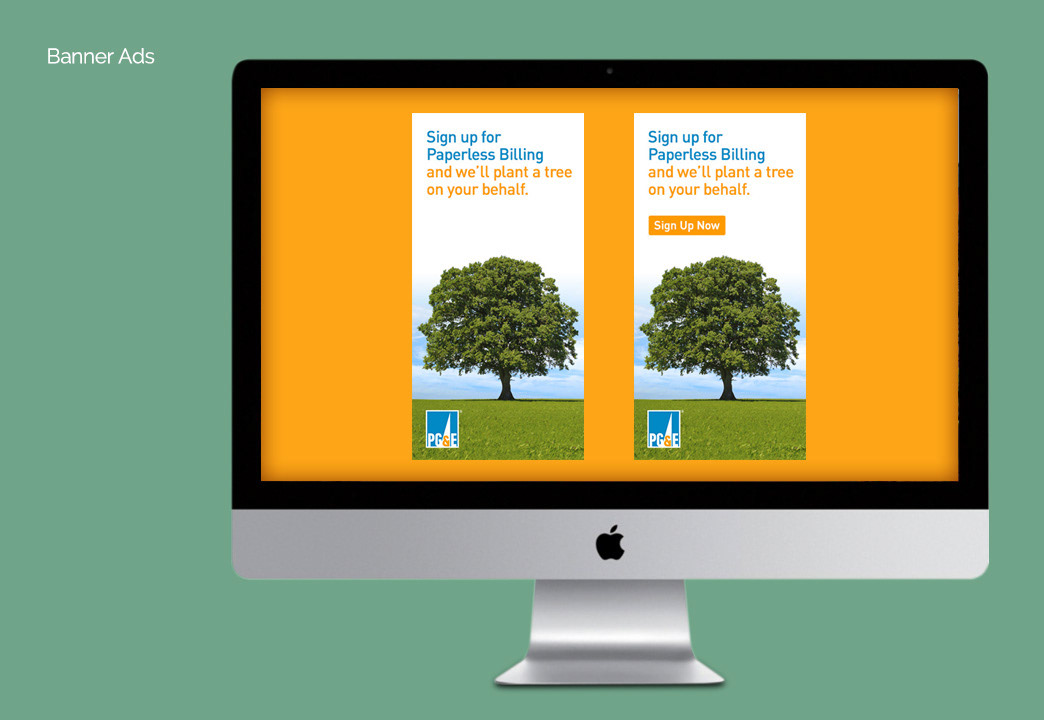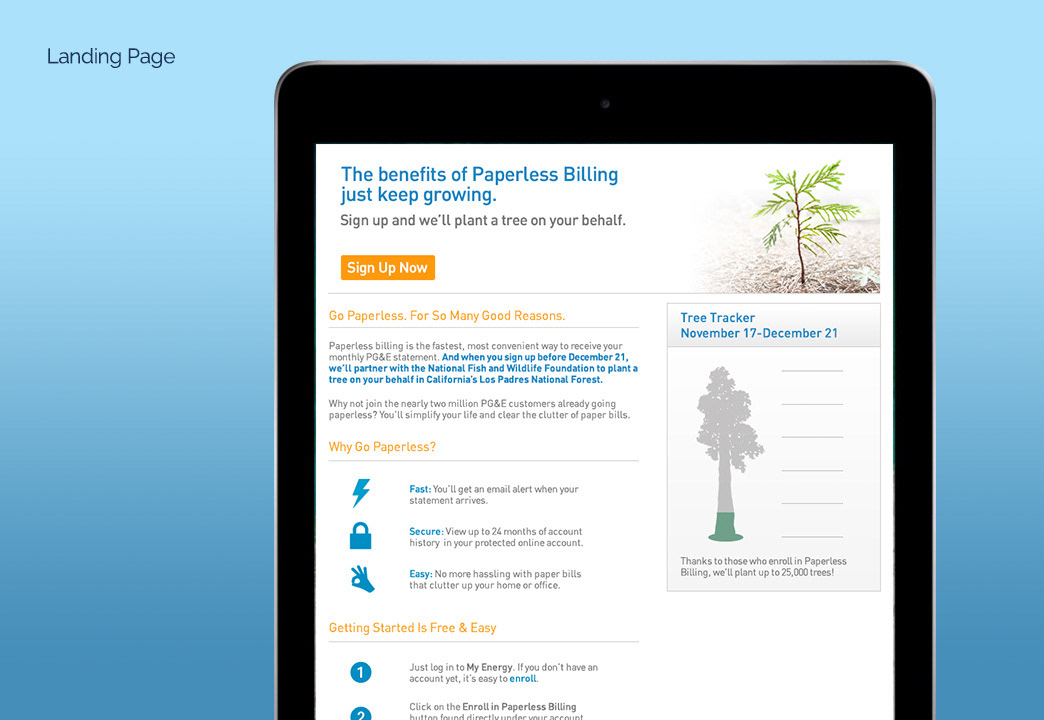 This is a program using a multichannel approach to encourage customers to utilize the PG&E online portal to manage electrical and gas projects. We provided both online and printed material over several years to support this marketing effort.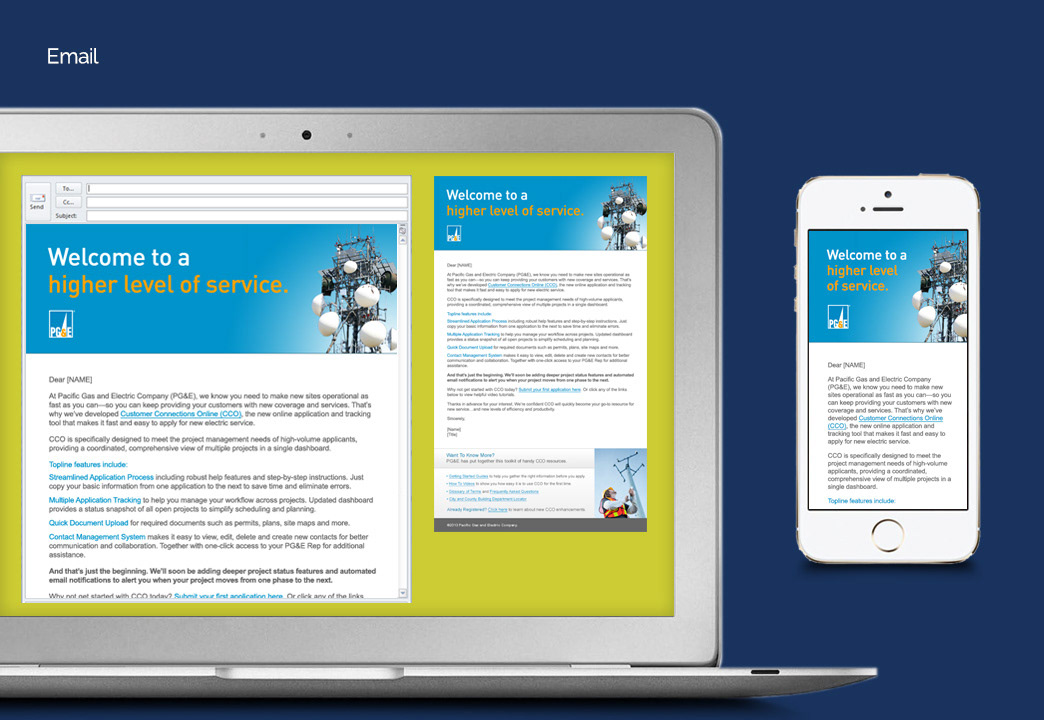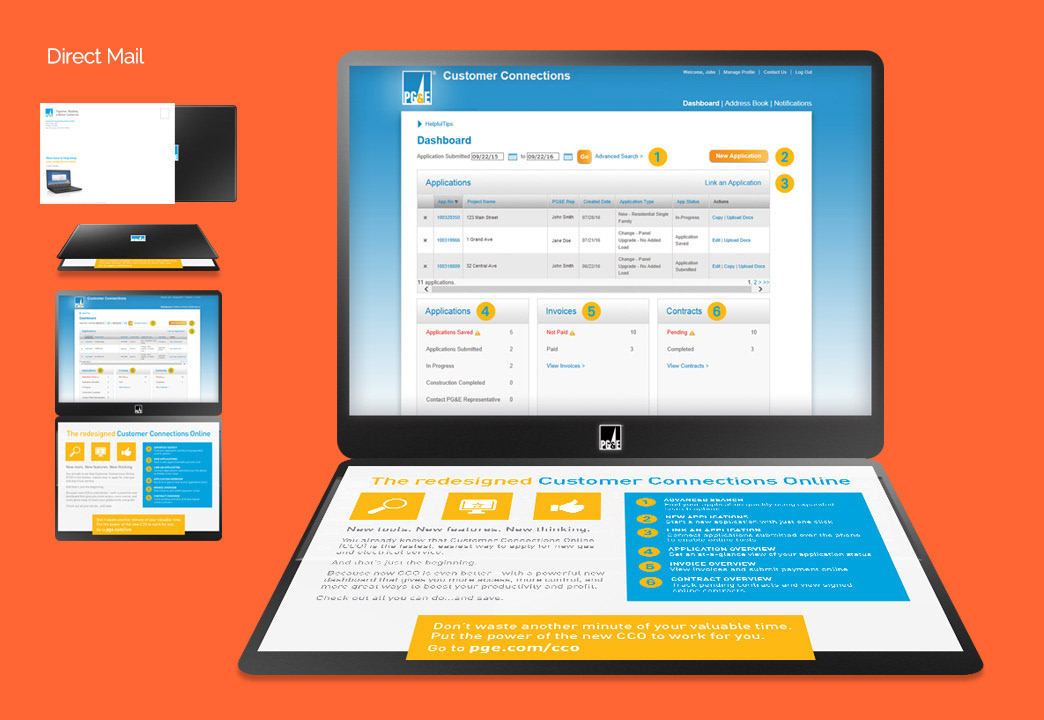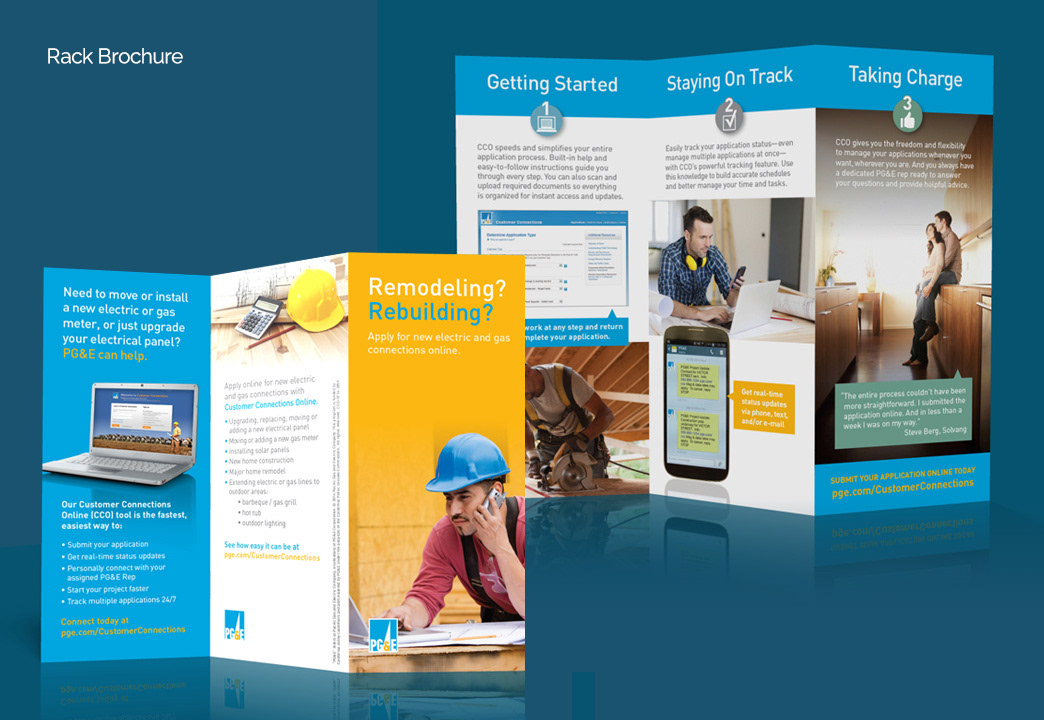 Provided steps to customer to help save energy during the winter months. Used a combination of email, direct mail and online ads to push customers to sign up for the PG&E My Energy customer portal.